Ravioli and Tortellini

using my new
Cuisinart Food Processor
14 cup
Begin with 3 cups of flour.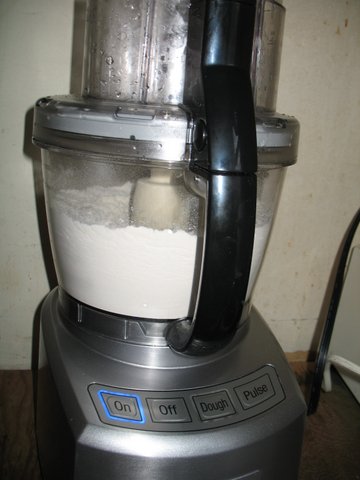 The recipe called for 4 eggs. With the giant egg, I figured that made 4 eggs.
The large egg is 100 grams. The others are 68 and 69 grams.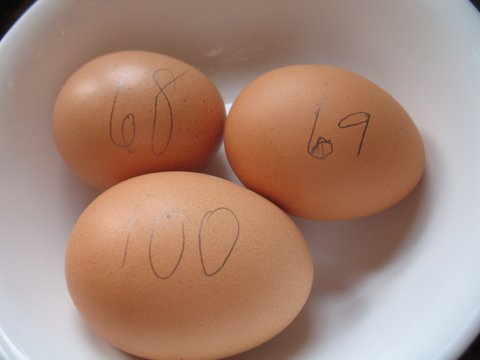 The large egg was a double-yolked one!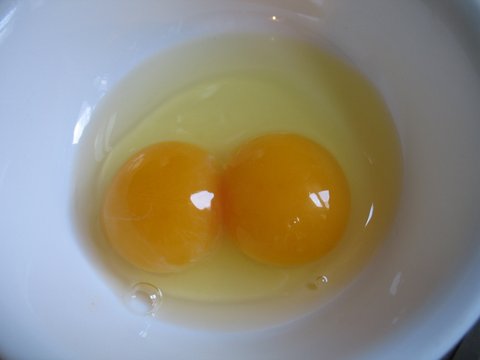 While processing, it became clear it needed more liquid.
I added another egg.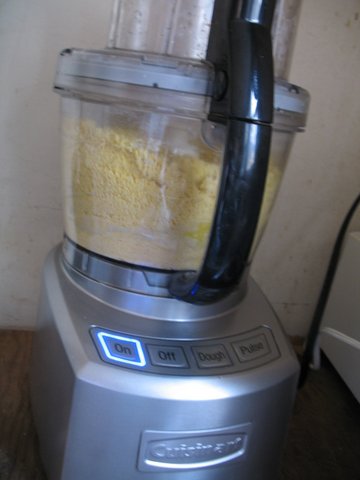 Notice the cute blue light framing the on button when it's processing.
I have a hand-crank pasta machine,
so D was enlisted to help me roll the dough into strips.
The filling was also done in the food processor.
It consists of roast chicken, onion, garlic, egg, black pepper.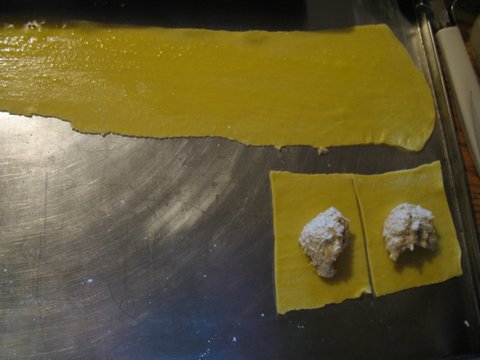 The difference between ravioli and tortellini is the shape.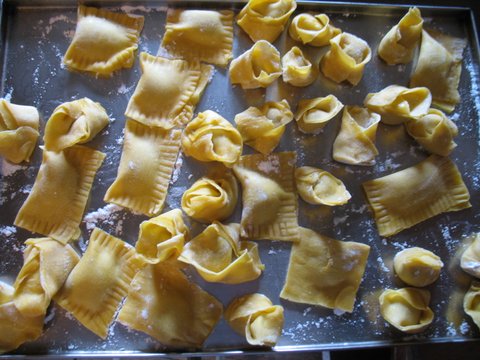 I cooked the ravioli in stock.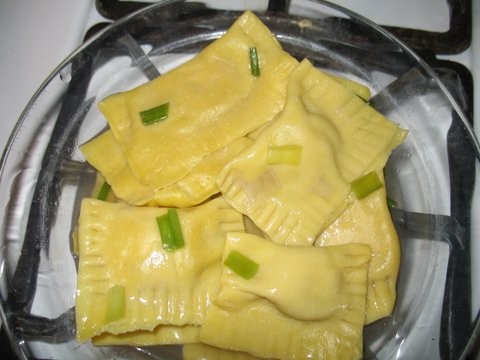 Then added sauce.
The sauce is from our tomatoes, with sausage, garlic, herbs, locatelli cheese.
I think the Australian Shepherd, Tommy, is really Italian.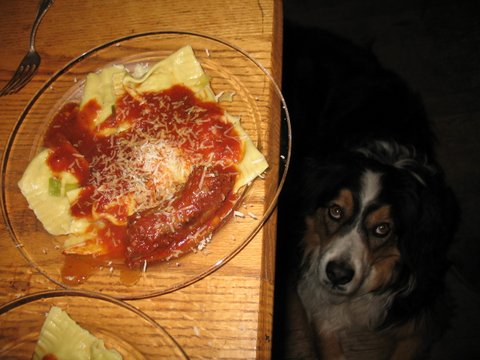 Boy, was it good.
And Tommy got a taste of the sauce when we were done.
He was impressed.
email
comments. We love to hear from folks.