Raised Rich Rolls

When I was a kid, these were the rolls my mother made for special occasions.
She usually tied them into knots.
Here they are on their last rise.
I sliced three of the tops to see if it made a difference.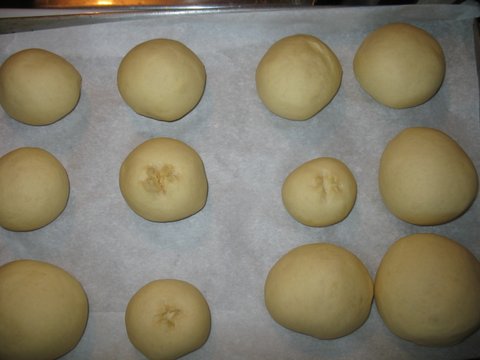 Not much!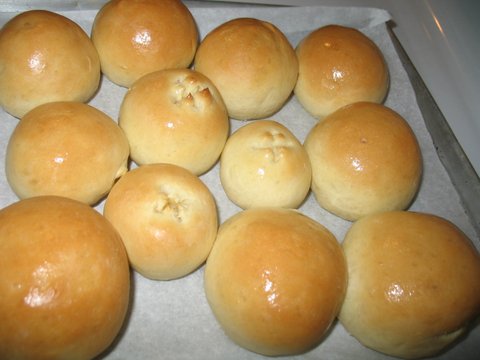 I wondered if this recipe could be used for crescent rolls.
So I rolled out half of the dough, buttered it, cut into 12 wedges, and rolled.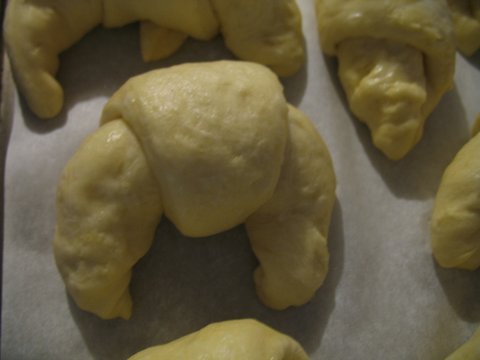 They were wonderful.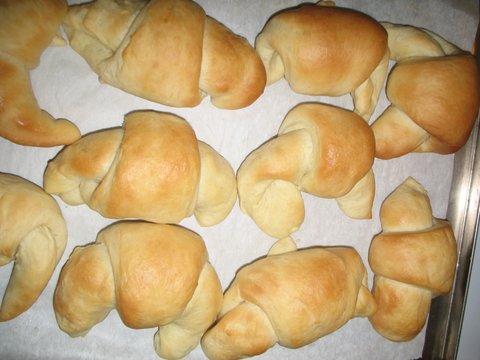 These are great buffet rolls.
And great sandwich rolls.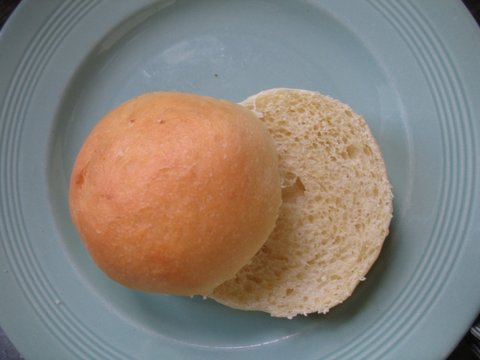 Recipe:
Ingredients:

2 packages dry yeast

1⁄3; cup warm water

¼ cup sugar

¼ cup butter

2 teaspoons salt

1 cup scalded milk

2 eggs

4 ½-5 cups flour
If you're making crescent rolls:
1/2 cup butter (for rolling out dough)
It makes a very soft dough.
I proofed the yeast,
then mixed all ingredients in the stand mixer for 12 minutes.
I let it rise, punch down,
rise, punch down
and shape into balls or crescents,
rise again,
then bake @350.
email
comments. We love to hear from folks.